… to Boost Your Sales and Grow Your Business
With so many marketing strategies and marketing approaches to choose from, it can be difficult to decide which ones to try. Here's a rundown of the top options and the pros and cons, so you can begin to build a robust plan for increasing your revenue.
Topics covered
Content marketing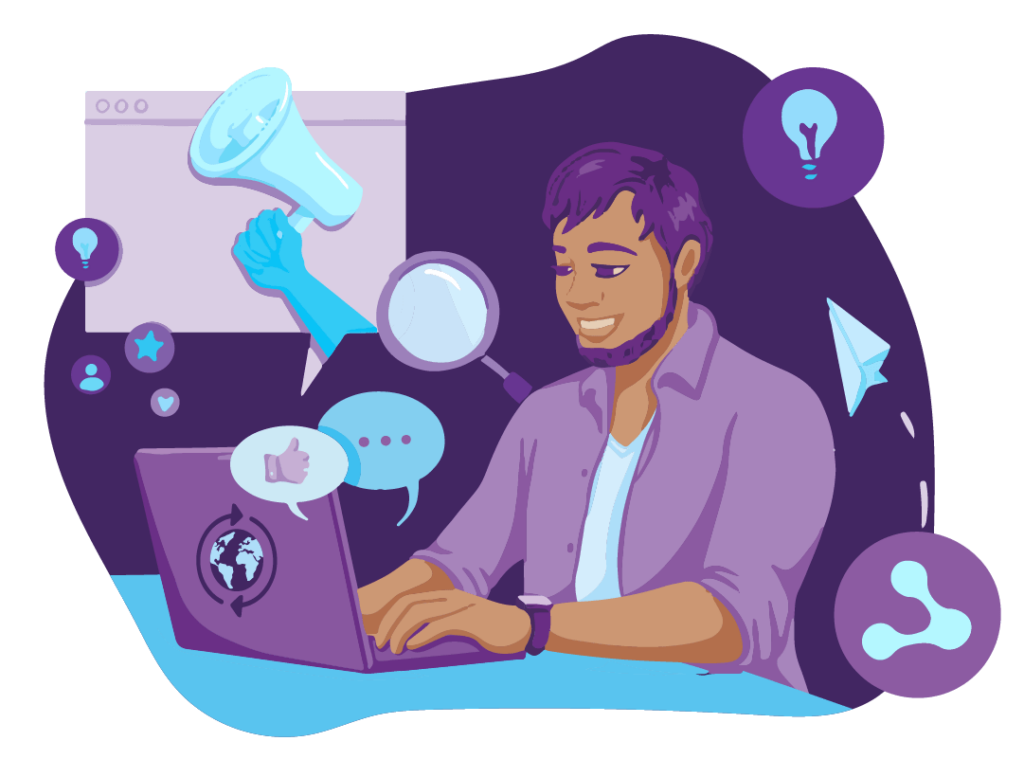 Content marketing is an inbound marketing approach, which means it doesn't involve reaching out directly to prospects in an effort to convince them to buy from you. Instead, content marketing introduces people to the products and services they need or want via content they appreciate. For example, content marketing often involves blog posts, images, videos, social media posts, emails, and instruction manuals.
Instead of hitting people over the head with ads that interrupt what we're doing, content marketing gives us something we'll value that we can use whenever we need or want it. 
Content marketing recognises that all positive relationships involve give and take. If you want something from someone, it's polite to first offer them something of value.
It's a highly effective, long-term marketing strategy that combines well with other marketing approaches and yields a large return on investment when it's done well. In fact, nearly half of all buyers view 3-5 pieces of content before engaging a sales rep, so marketers often consider some form of content marketing to be vital for all businesses. And content marketing has been shown to generate 3X more leads than paid search advertising.
There are a lot of misconceptions about content marketing. For instance, you don't have to publish a blog post every week to make use of it. You do have to be very intentional about how you use it though if you want to reap the rewards.
Pros:
Highly effective
Becomes more effective over time
Can be used by any business selling any products and services
Particularly useful for products and services that need more explaining
Lots of content creators are available if needed
Integrates well with other marketing strategies
Content can serve multiple purposes meaning marketing collateral produces a higher return on investment
Useful for all stages of the sales funnel
Gives people the information and solutions they need when they need them
Cons:
Consistency is important
A lot of poor-quality content creators are out there — though it's relatively easy to weed them out with a little bit of digging
It can be a while before results are achieved, especially for new players
Few brands are successful at content marketing without a detailed plan
SEO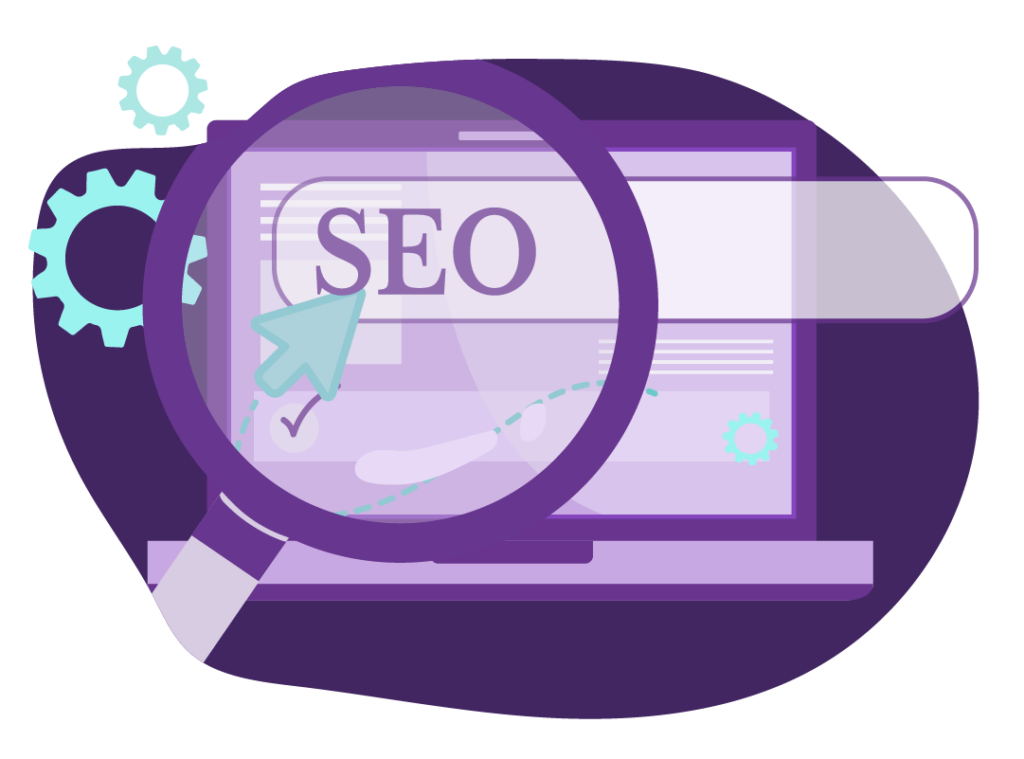 SEO stands for search engine optimisation and it's the process of optimising digital content so it performs better in search engines. SEO produces websites and content that give users a great experience and which can be easily found by search engines. The result is more people visiting the content. Visitors can then either be convinced to buy products and services (e.g. if the content is a product sales page) or click through to content that will convince them to buy (e.g. if the content is a blog post that's part of a content-copy funnel).
SEO is a great marketing approach that integrates well with all other digital marketing strategies. However, it's only useful for content that people can access by searching the internet. Most people talk about SEO in terms of optimising content for the main search engines, like Google and Bing. However, SEO can be performed on content that's searchable via other search engines like YouTube, social media platforms (e.g. Facebook and TikTok), and forums (e.g. Quora and Reddit). SEO isn't relevant for emails.
SEO produces a high return on investment when it's done well and it can be more effective than paid search advertising. Indeed 70-80% of search engine users ignore paid search engine listings and many use ad blockers to hide ads, so it can be an important way of reaching search users.
SEO shouldn't be confused with SEM, which stands for search engine marketing. SEM is a form of paid advertising.
Pros:
Highly effective
Integrates well with all digital marketing strategies
Can be implemented in concert with other strategies or after the fact
Cost-effective
Useful in most stages of the sales funnel
Useful for targeting search users who block or ignore ads
Targets people when they're actively searching for information or solutions 
Cons:
Difficult to DIY effectively
Shoddy SEO 'experts' may be more difficult to spot
It can be a while before results are achieved, especially for new sites
Email marketing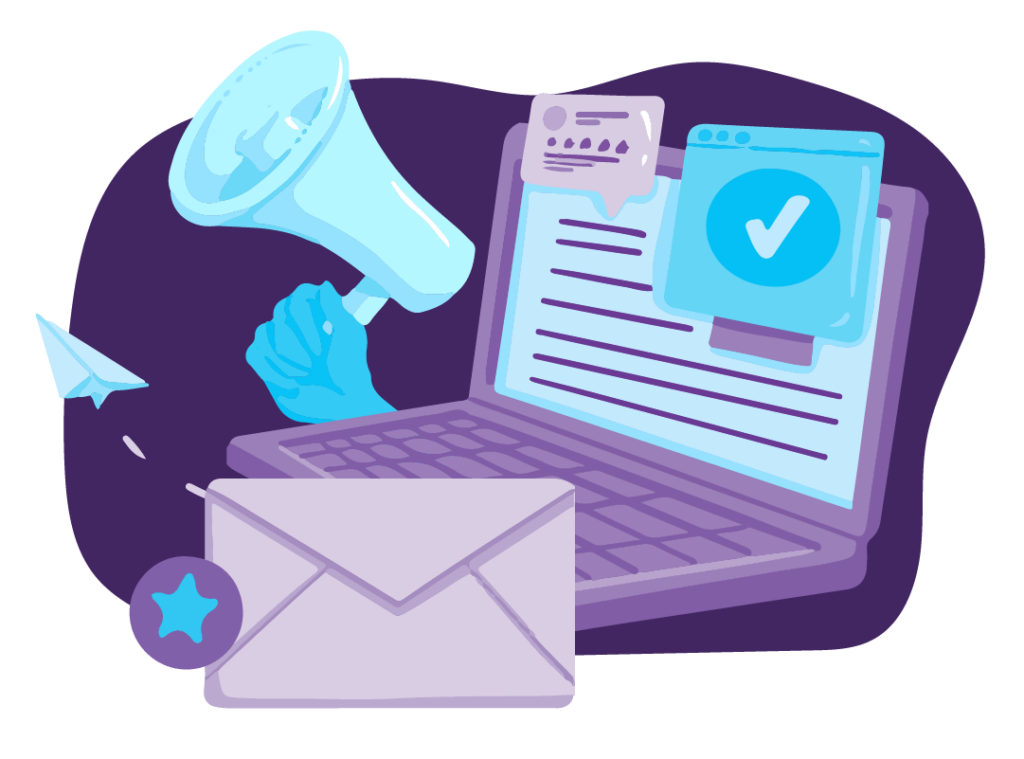 Email marketing can be either an inbound or outbound marketing strategy depending on how you use it. Outbound email marketing is all about sending targeted emails to 'cold' prospects that haven't interacted with your business. These emails are usually very salesy. Sometimes marketers refer to 'warm email prospecting'. This is a similar approach except that emails are highly personalised and written in such a way that they feel less like a sales letter.
Inbound email marketing is all about building relationships with prospects, leads, and customers who have interacted with your business. This usually takes the form of an informational newsletter or campaign. It can be used to keep businesses 'front of mind' so not-yet-ready leads and existing customers turn to that business when they're ready to buy something or make a repeat purchase. It can also be used to actively nurture leads through the sales journey.
Pros:
Highly effective
Low cost
Low barrier to entry
Easy to produce highly targeted marketing campaigns
Suitable for most parts of the sales funnel
Sends messaging directly to the audience, so they don't have to find them
Can be used to send people the information or solutions they need, when they need them
Cons:
Requires an email list to be effective (though it's possible to start email marketing without one)
Email prospecting is difficult to DIY
Many email inboxes are overflowing, so it an be difficult to capture the audience's attention
Social media marketing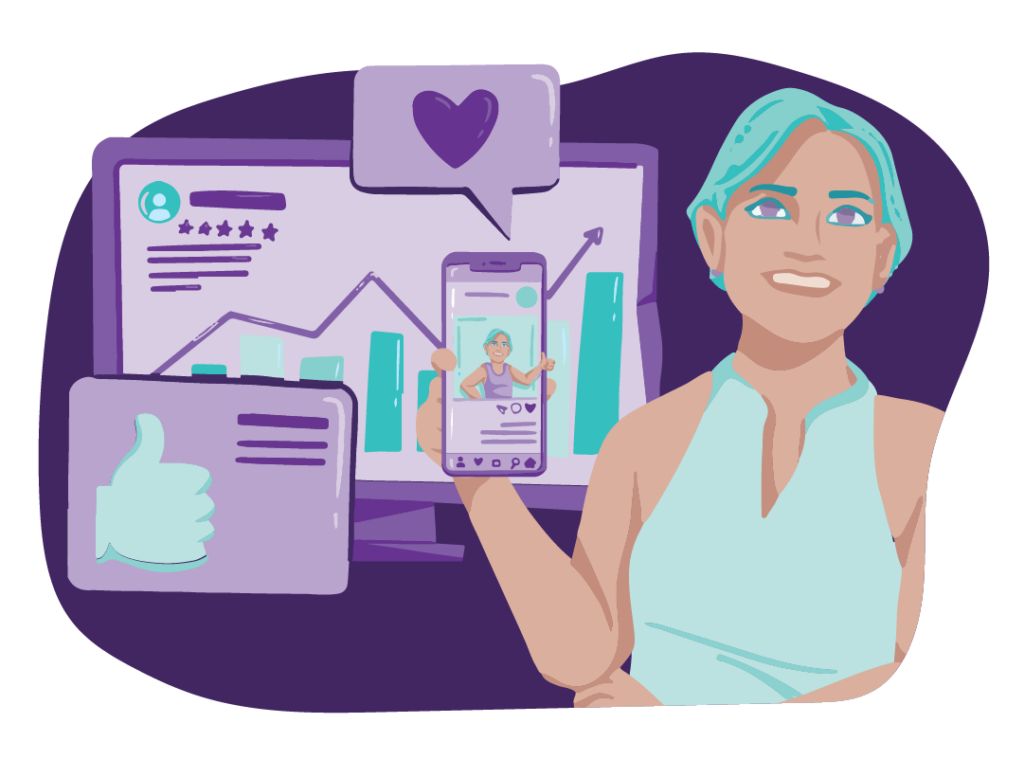 Social media marketing is a marketing approach that relies on sharing valuable content in the hope that viewers will share it with their own networks. Social media marketing can be a great way to increase brand awareness and reach a large number of potential customers, especially before they even begin searching for help, or when they're always on the lookout for useful tidbits. 
Social media is largely free to use (except when you run social media ads) though it can be time-consuming unless businesses are willing to invest in a social media manager and/or content creator.
Because of its wide reach and low barrier to entry, social media is a popular and effective means of promoting content for businesses employing content marketing. However, I recommend never relying solely on social media to market your business. 
When you have a website, even if your hosting provider shuts down, you can export your content and set your site up again with a new host pretty quickly. Similarly, when you use email marketing, even if your email service provider bans you, you still have all your email content and your mailing list. But when you build a profile and post content to social media, the social platform has all the control. If you get kicked off the platform, you may still have a copy of all your content, but you won't have any way of continuing the relationships you've built on the platform. You can't just set up a profile on another platform, post all your content in one go and pick up where you left off.
Pros:
Low barrier to entry
Little technical knowledge required
Easier to DIY, especially with quality guidance and advice
Useful in all stages of the sales funnel
Can reach prospects before they even know they have a problem
Cons:
Platform rules can change the game at a moment's notice
Time-consuming
Not 'owned' media
Referral marketing
Referral marketing involves incentivising people and businesses (affiliates) to advertise your business's products or services. It doesn't cost anything upfront (except for any costs associated with setting up a referral program) because affiliates only get paid when someone they refer makes a purchase (usually).
This marketing strategy needs to be implemented with care as consumers often won't make a purchase if they think a referral was made purely so the referrer can get a cut of the sales. As a result, referral marketing is particularly effective if referrers are trusted celebrities or friends.
One of the great things about referral marketing is that you can potentially experience the benefits of other marketing approaches for less cost and effort. For instance, your affiliates can use content marketing and SEO to attract prospects and send them to you where you convert them. And good affiliates already have an established audience, so you don't have to spend time building up an email list or social following. Plus, great affiliates have audiences full of the same kinds of people you want to target, so it's like running well-targeted ads, but you pay your fees only after a sale instead of after a click.
Pros:
Highly effective
Cost-effective and high value
Low barrier to entry
Cons:
Can be expensive
There aren't always effective affiliates for every niche
Retargeting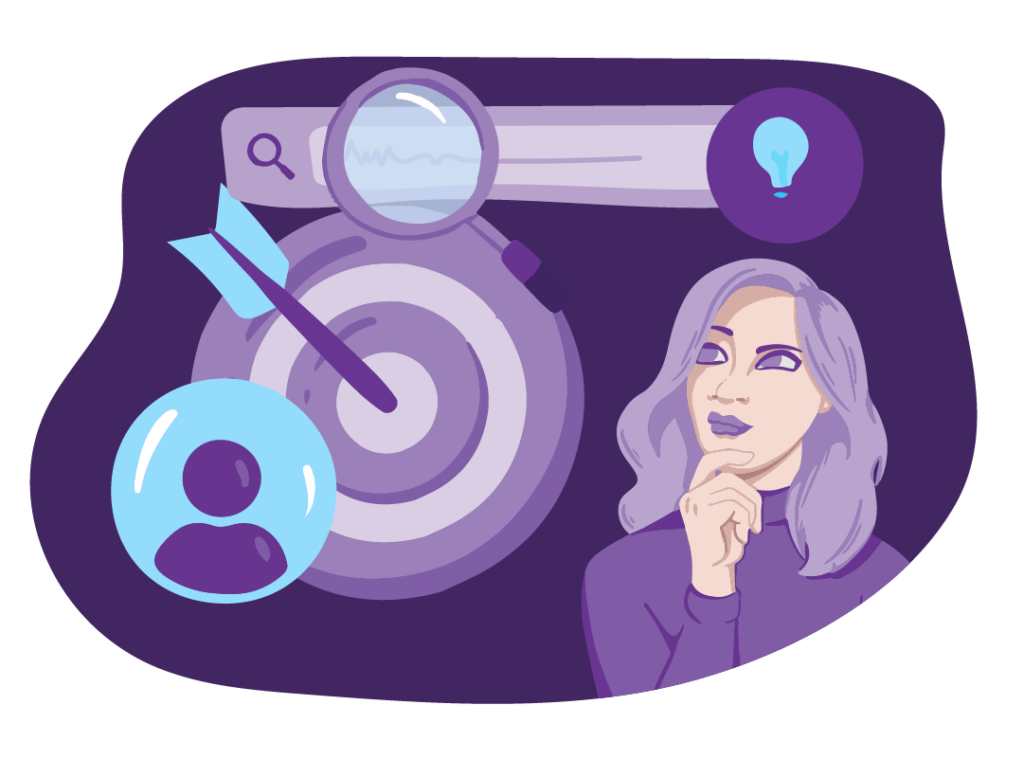 Retargeting is the practice of showing ads to website visitors after they've left a given website. This can be a highly effective marketing technique as 96% of website visitors aren't ready to buy. It's even more effective if your target market is millennials as 72% of millennial shoppers view retargeting in a favourable light.
Once you've gone to the effort of getting people onto your website — via SEO or social media marketing, for instance — it can be much easier to convince them to buy via retargeting because you've already 'planted the seed' by exposing them to your marketing messages. However, some people think excessive retargeting is a little creepy.
Pros:
Highly effective
Cost-effective compared with other paid advertising techniques
Cons:
Relies on a decent level of website traffic
Only useful for a limited part of the sales funnel
Can turn people off if overused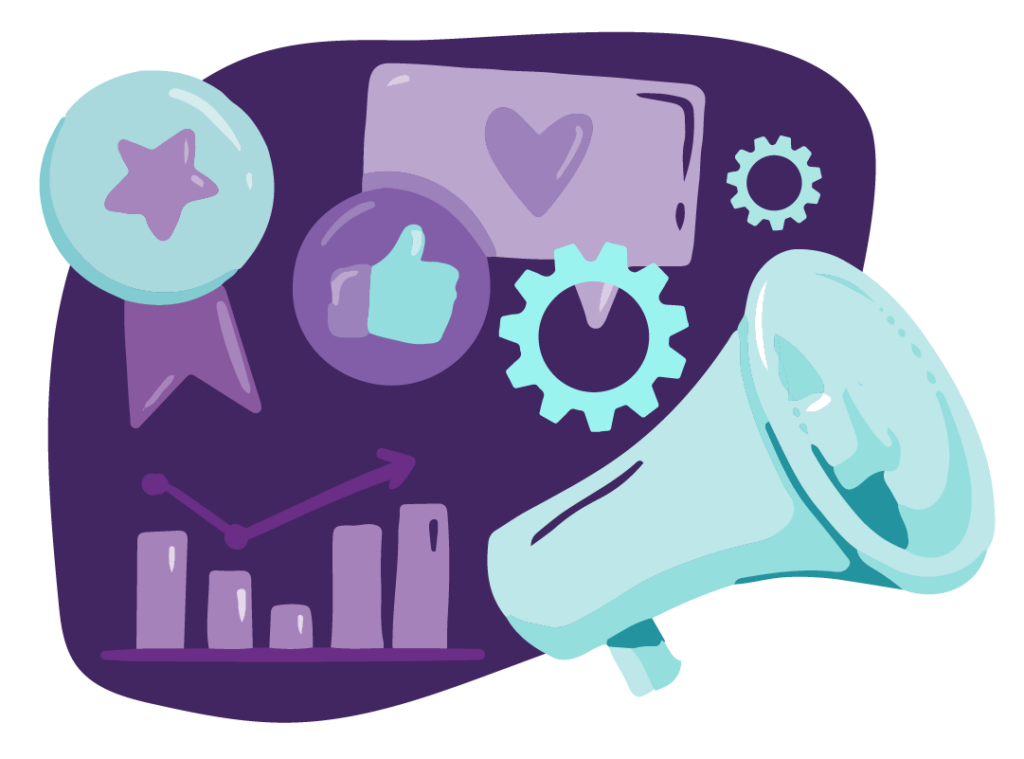 Earned media and PR
Earned media and earned PR are forms of unsolicited publicity that a business can earn through free channels rather than through paid advertising. Social media testimonials, news articles, and word-of-mouth mentions are all examples of earned media. 
It's not always easy to gather earned media. However, you can encourage other brands and publishers to write and talk about you. Disseminating press releases is one example of a way you can do this.
Note, buying a sponsored article is similar to attracting earned media, but it's not the same. If you pay someone to write and publish an article about you, you didn't exactly earn that media. And it can be expensive too.
Pros:
Cons:
Little control over the approach
Cobranding and affinity marketing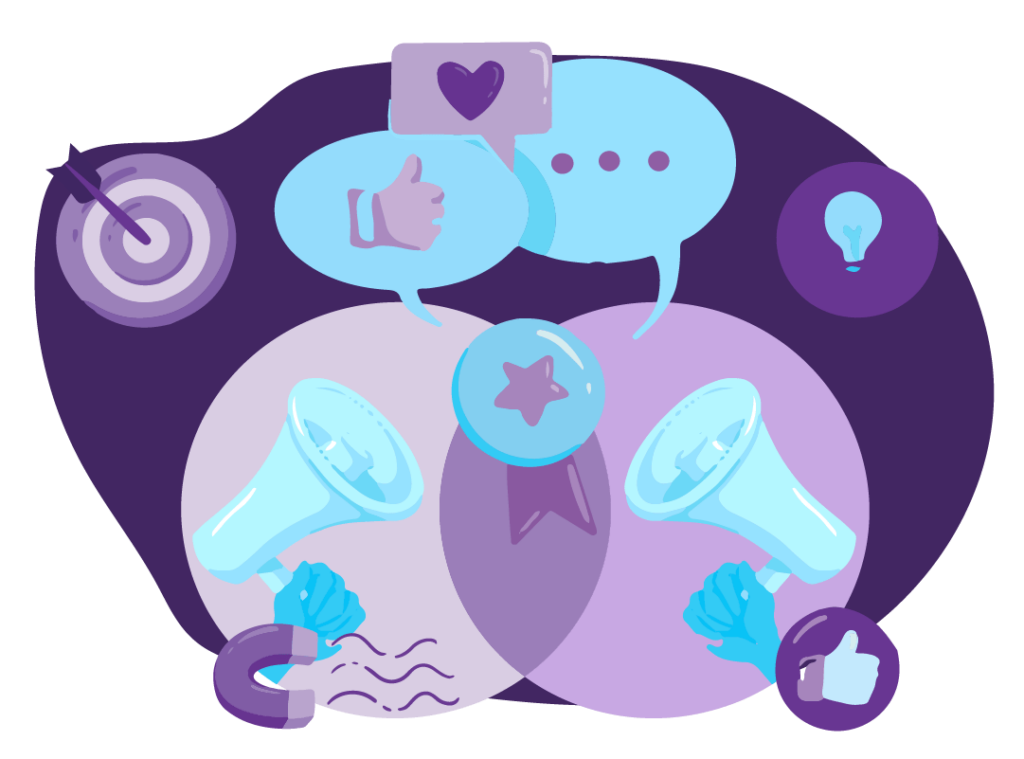 Cobranding and affinity marketing are marketing approaches that rely on at least two brands working together to promote and sell products and services. This is a great way to increase the reach of any marketing activities as each business can advertise the products and services to their own networks.
Imagine you sell environmentally friendly nappies and baby wipes. You could potentially form a great relationship with a brand that sells environmentally friendly baby shampoo or baby toothbrushes. The target audiences would be very similar and there would be no risk of you stealing sales from each other, since your products solve different problems.
Pros:
Can substantially improve brand awareness and reach
Cons:
The partners need to be an excellent fit for the business
Useful in a limited part of the sale funnel
Networking
Attending networking events, such as trade shows, is a great business-to-business marketing strategy. By choosing to attend targeted networking events, businesses have the opportunity to interact face-to-face with a large number of pre-qualified business leads.
COVID-19 put a dampener on these kinds of events, but networking isn't dead. In fact, you can even find online networking events now.
If you're a B2C business, networking may not be how you get new customers (though it can be useful if you're looking to do affinity marketing). But you can attend shows and events where you can run a stall to attract customers. For example, if you sell gardening equipment, having stalls at flower and plant shows can be a great way to increase awareness of your brand and make sales on the day.
Pros:
Effective
High return on investment
Cons:
Can be expensive
Doesn't suit all types of businesses
Point-of-purchase marketing
Point-of-purchase marketing refers to advertising activities that occur when a prospect is about to make a purchase. Cross-sells and up-sells are good examples of point-of-purchase marketing tactics.
Many businesses think this marketing approach only works for bricks-and-mortar shops. If you have a physical shop, you can certainly do more with point-of-purchase marketing as you can use tactics like on-package advertising and shelf talkers to promote products to customers when they're physically in-store. 
But online shops can use a subset of the available point-of-purchase marketing techniques. For instance, making 'other customers also purchased [insert product name]' recommendations is a form of point-of-purchase marketing.
Pros:
Effective
Certain activities are inexpensive and easy to implement (especially in-store options)
Cons:
Only suitable in part of the sales funnel
Some activities can be expensive or require a bit of technical know-how to implement (especially online options)
Paid advertising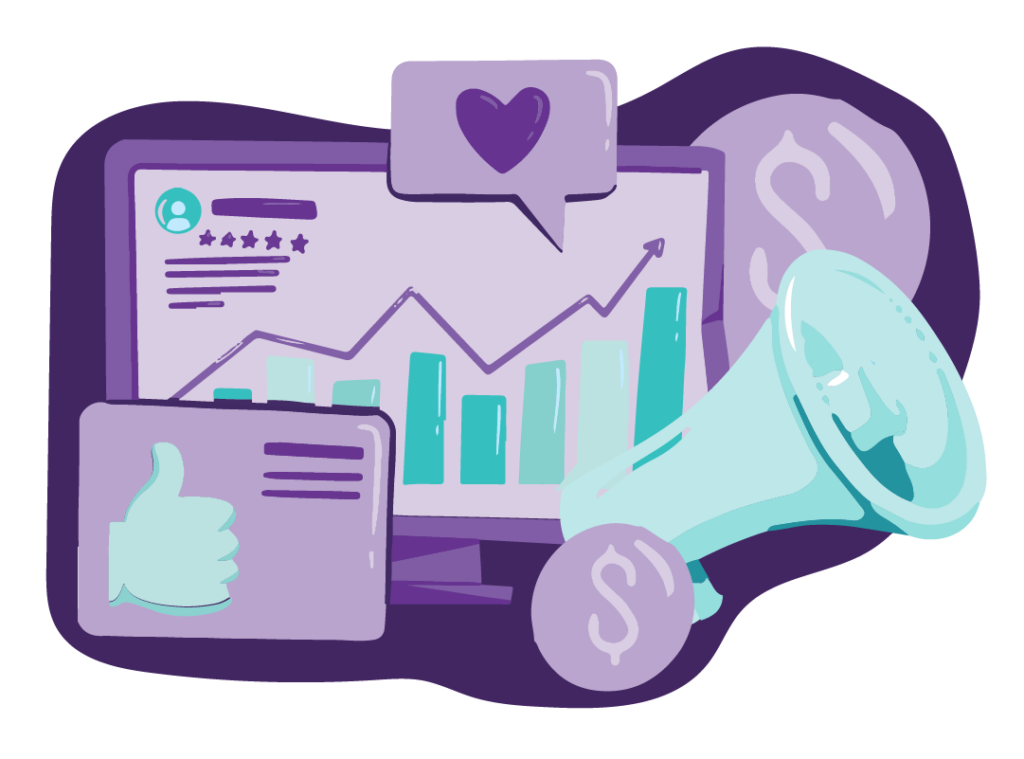 Paid advertising includes everything from TV and radio ads to pay-per-click ads and other forms of paid search advertising. This form of marketing can be expensive but it may be valuable for new market entrants and in circumstances where a business wants to tap into markets that it cannot access any other way.
Paid advertising is also a quick way to increase sales. However, the results last only as long as ads are being run.
Pros:
Can be highly targeted
Full control over messaging
Near instant results
Cons:
Expensive
Can be difficult to get a good return on investment
Can be difficult to DIY
Word-of-mouth advertising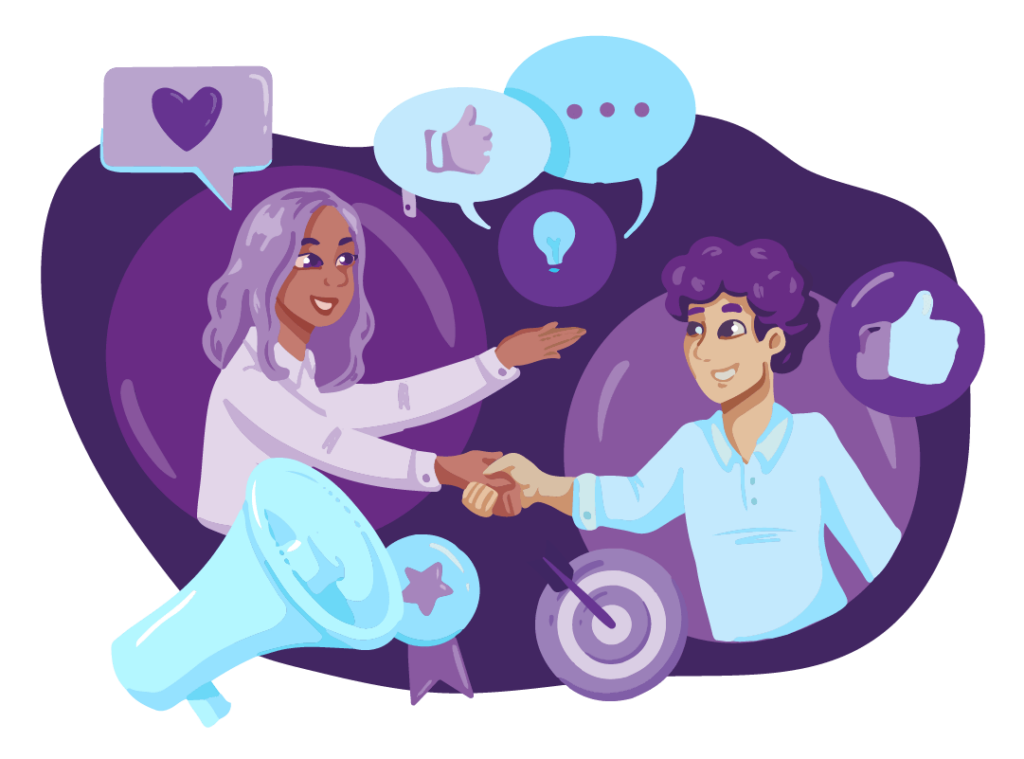 World-of-mouth advertising refers to advocacy by satisfied customers. Recommendations from friends and family carry a substantial amount of weight and greatly influence purchase decisions. Similarly, online testimonials have a big impact on whether prospects make a purchase. Indeed, 85% of consumers trust online reviews as much as personal recommendations. 
Businesses can encourage word-of-mouth advertising by developing a great customer experience and providing referral incentives (which crosses into referral marketing territory). Producing content to help customers make the most of their purchases is also a great way of encouraging word-of-mouth advocacy. As such, this form of marketing works very well with content marketing.
Pros:
Cons:
Little control over the approach
Inbound marketing
Inbound marketing refers to any marketing approach that relies on prospects and customers seeking out a business in order to make a purchase. It combines many of the above marketing strategies and is less expensive than outbound marketing techniques. 
Inbound marketing relies on educating prospects and customers just like content marketing does; indeed content marketing is a key part of inbound marketing. Because customers are better educated about their problems and the ideal solutions, they tend to be happier and better advocates for a business and it's products and services. This means a lot of free advertising and customers that are worth more to a business.
As with SEO and content marketing more generally, inbound marketing doesn't tend to produce results immediately, however, inbound marketing assets tend to be effective over long periods of time.
Pros:
Highly effective
Becomes more effective over time
Can be used by any business selling any products and services
Integrates well with other marketing strategies
Content can serve multiple purposes meaning marketing collateral produces a higher return on investment
Useful for all stages of the sales funnel
Prospects, leads and customers come to you
Cons:
Consistency is important for key inbound techniques
Mistakes may mean attracting a lot of the wrong kind of prospect
It can be a while before results are achieved, especially for new players
How to choose marketing strategies and marketing approaches for your business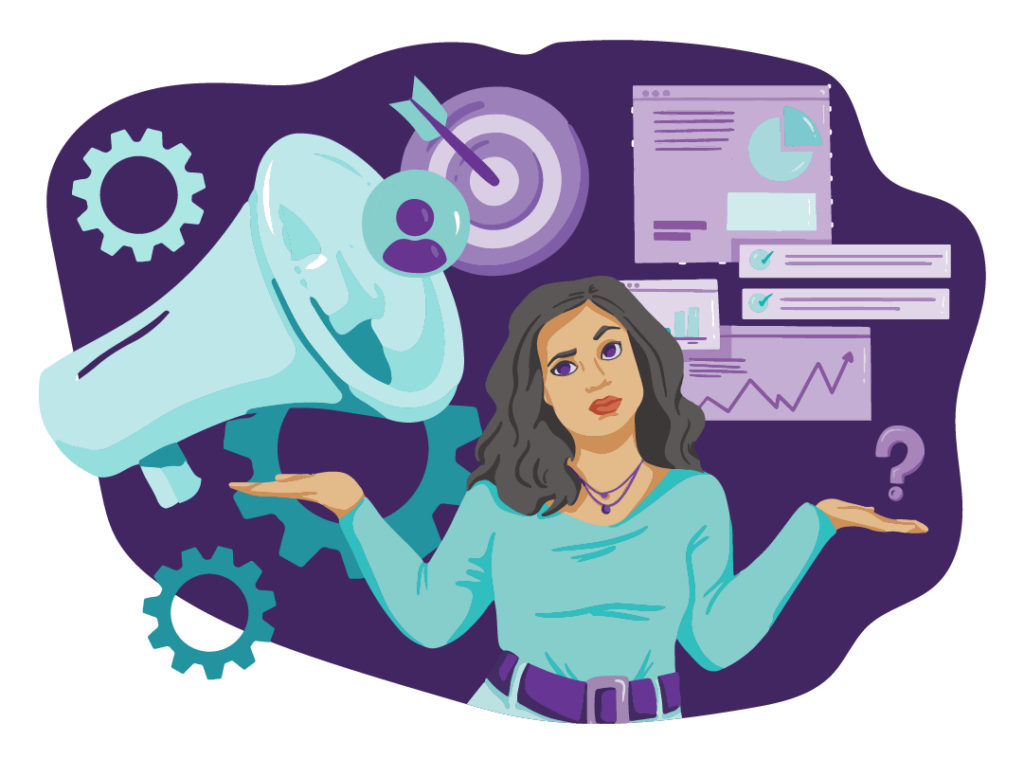 While all of these marketing approaches are likely to be at least moderately effective, a few of them probably stand out as being more relevant to your business. Take some time to read up on those marketing strategies and then choose the 2-4 most promising options and make a start with implementing them.
Things to consider:
Whether you have in-house skills that might lend themselves to one or more approaches
How closely each marketing strategy aligns with any approaches you're currently using
Your budget and amount of available time — if you've got a limited budget and/or not a lot of time to invest in new marketing activities, you might want to start with fewer options and those that are cheapest to implement (e.g. inbound marketing approaches, including content marketing and SEO)
If you're particularly confident, you can have a go yourself, but if you're at all unsure about how to get started, you'll save a lot of valuable time and money if you hire an expert to help you. 
If you've got a reasonable budget, consider hiring someone to provide a full marketing service. If you've got a limited budget, hire someone who can develop an actionable strategy for you and provide quality advice. For instance, if you're looking at trialling content marketing, have a look for a content strategist or a service provider who can develop an integrated content strategy for your business. That way, even if you have to develop some or all of your marketing materials without an expert, at least you have a solid strategy to guide your efforts and ensure you're heading in the right direction.
If you're having trouble choosing a marketing approach, post a question in the comments below or reach out directly and I'd be happy to provide more tailored advice.