Australian digital marketing agency,
K. M. Wade
Win more sales and grow your business with research, content, copy and strategy that attracts your ideal customers and converts them into loyal customers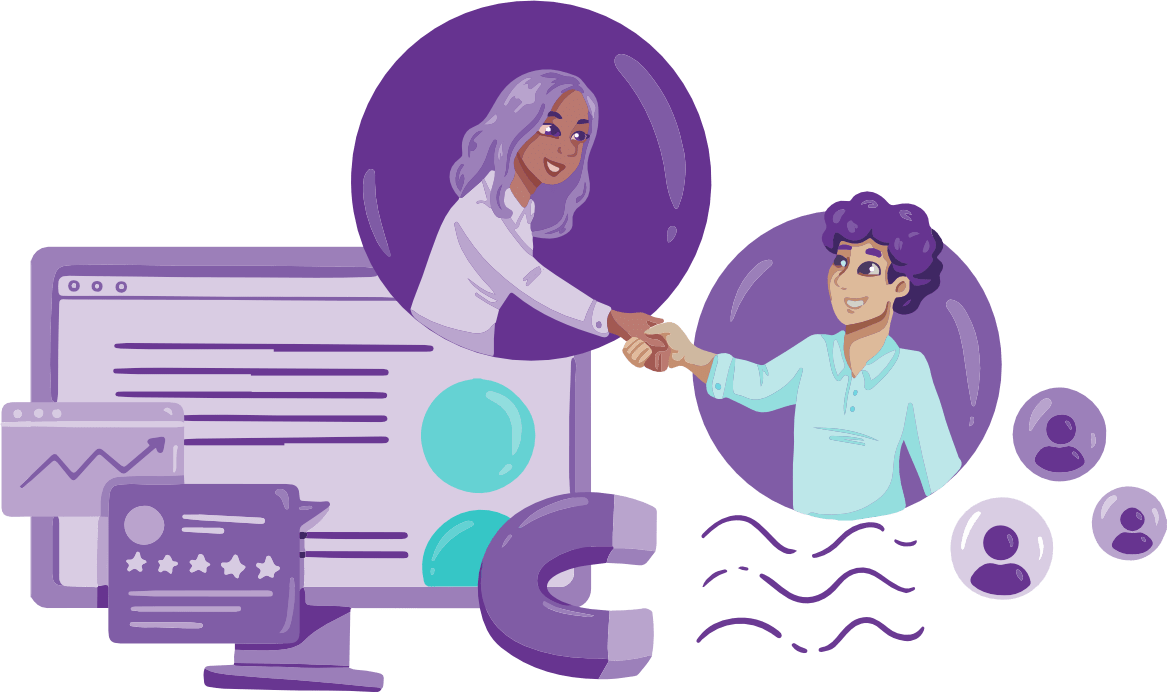 K. M. Wade's mission is to build a better tomorrow by helping organisations that solve crucial problems, efficiently generate sustainable growth with strategic marketing assets that attract, nurture, convert and retain the target market, for the long haul.
We work with organisations of all sizes and specialise in serving small and medium businesses.
Our focus is on helping you build sustainable business growth, not just make quick wins that wear off the moment you stop putting in any effort.
Our founder is Dr Kelly Wade, an award-winning Australian SEO copywriter, content writer and marketing strategist based in a small country town near Canberra. Kelly also works with graphic designers, web developers and other marketing professionals to deliver the content and copy organisations need to achieve their goals.
What we do
To convince people to buy from you, you need to effectively communicate the value of what you're offering. But that's a challenge when you're short on time or don't have the in-house writing and marketing expertise you need. K. M. Wade's in-depth research, sensational SEO, bespoke strategy, efficient project management and audience-focussed content creation and copywriting services could give you strategic marketing assets for your entire sales funnel, so you win more sales and your business grows consistently and sustainably.
Integrity
We act with integrity in everything we do. We're honest about our capabilities and what we can do for you. If we promise we'll do something, we'll make sure we get it done. If you give us confidential information, it will be safe with us. We do the right thing because it is the right thing to do. That means you can trust us to do right by you. And you can rely on us to help you achieve your business goals.
Excellence
We strive to achieve excellence in all aspects of our business, from providing friendly, professional service to crafting well researched, engaging content. We work hard and undertake regular professional development. And we don't cut corners or blindly automate any tasks. We include up to two rounds of amendments in all our projects so we can work with you until you're completely satisfied with your deliverables.
Service
When carrying out our business, serving you is our top priority. We strive to always be professional, thorough, thoughtful and understanding. And above all, we aim to be as useful as possible and provide as much stability as possible. Instead of looking for quick wins that won't produce a noticeable impact in a year's time, we recommend strategic initiatives to provide you with long-term gains and the maximum return on your investment.
Why the K. M. Wade digital marketing agency is the right choice
The experience and expertise to generate enviable results
When you choose K. M. Wade, you get a team of experts who know, from years of experience, what works and what doesn't, so you get a better return on every dollar you invest. We've helped scores of brands generate great marketing results, like:
61.6% Website traffic
Within a year, two of the blog posts we created for a client were each attracting more visitors than the business's homepage and between them were generating 61.6% of the business's total website traffic.
3X the industry average
A recent email series we produced for a client achieved open rates of nearly 3 times the industry average, and click rates of more than 3 times the industry average. And we achieved this with no unsubscribes.
120% Attendance rate
As a result of the social media posts and media releases we delivered for one of our clients, 1200 people attended their inaugural event — that was an attendance rate of 20% more than their target.
Excellent service
Many bigger agencies employ smooth-talking sales reps to close deals and then palm clients off to someone else once they've locked them into a long-term contract. Not so with K. M. Wade. With us, Kelly will be your point of contact for every part of your journey and she'll always be friendly and helpful.
But more than that, we really want our clients to succeed. So when you work with us, we'll give you access to our training resources so you can make the most of everything we produce for you. And we can provide you with extra training if you need more help.
Never worked with a contractor before? New to content marketing or the broader marketing field? No worries. Unlike other content creators, we love working with first-timers and we'll do our best to make sure you love the experience.
Experience across a wide variety of industries
If they're to be successful, your marketing assets need to be crafted to meet the needs of your specific target market or markets. To make that happen, we do detailed research into your audience so we can learn what they like and what problems they need solutions to. We also study your competitors so we can get clues about what works and what doesn't and then produce marketing assets that are better than those of your competitors and show your target market how you're better than those competitors. Through this research, we can help you carve out a great niche for your business.
Our team has industry experience that gives us extra insight into several target markets and helps us produce truly awesome content. If we haven't produced content for your niche before, we'll revel in the opportunity to do the extra research needed to get to know your industry.
Parenting, Family, and Baby
Cybersecurity, technology, and computing
Kelly has extensive experience in the education sector, having worked and studied at almost every level. She worked as a private academic tutor for nearly 10 years, has been a university practical laboratory demonstrator and has taught ballet and swimming to young children too. She completed TAFE- and university-level qualifications (Certificate IV in Government, Bachelor of Forensic Science (Honours) and PhD (chemistry/biochemistry/biology)). We have also developed a range of marketing assets for clients in the education sector including Frizzmo, Nenoos Sydney and Huntersjoy.
Kelly has worked with several prominent brands in the entertainment industry to develop successful marketing assets, including Lenovo, Sydney Zoo, and Carnival Cruises.
We've developed content for several businesses in the finance sector including ANZ, InvoiceInterchange, Money Compare, and DBS Bank.
Kelly knows this industry well as she's a mum herself. K. M. Wade has also published three children's books and created marketing assets for several businesses in these industries including Minbie and Frizzmo.
K. M. Wade has access to substantial cybersecurity and programming expertise. We have also created marketing assets for several businesses in this sector including Chubb, Lenovo, and Vata.
Kelly has extensive scientific expertise having completed a Bachelor of Forensic Science (Honours) and a PhD (chemistry/biochemistry/biology). She's also worked on the Australian government's international science policies and in the Australian Space Agency.
Sustainable living and gardening
Creative and digital services
Kelly is passionate about sustainable living and is a keen gardener. K. M. Wade has also produced five gardening books and developed marketing assets for several businesses in the industry including Tennessee Wholesale Nursery and Good Earth Landscaping and Maintenance.
Good health and wellbeing are crucial for us all, so we're always excited to work with businesses in this space. We've got extensive contacts in this industry and we've created marketing assets for several businesses in the health and wellbeing industry including ACT Curious, Yogagrin®, Huntersjoy, Smile Place Dental and MealPrep.
We've created marketing assets for several businesses in the creative and digital marketing services sector including In2itive, Canberra Web, and Dezine by Mauro.
We're passionate about helping businesses successfully market what they offer so they can solve the problems their clients face. We're so good at what we do, other marketing agencies, including TANK New Media and Groupad, have asked us to produce marketing assets for them. And, of course, our own blog demonstrates the kind of services we can offer you if you're in this industry.
Perhaps the thing we're most passionate is spreading knowledge. To that end, we've created a wide variety of informational content for publishers like NewsCorp and LoveToKnow.
Dr Kelly Wade
Founder
Hi! I'm a researcher, content writer, copywriter and marketing strategist. I'm also a scientist and keen gardener.
I specialise in creating well-researched, conversion-driven, SEO-friendly, persuasive and engaging content. I have more than 10 years of professional writing, research, project management, teaching and business experience, which I leverage for every client I work with.
My expertise is in providing the full scope of research, strategy, planning, education, execution and promotion required for successful content marketing.
I love helping businesses achieve their goals and make a positive impact on the lives of their customers and clients. And when I'm not helping clients, I love spending time outdoors and doing creative activities with my family.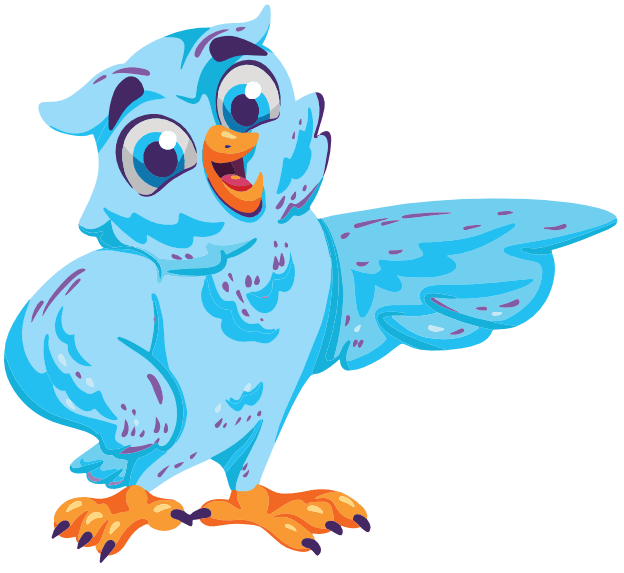 Want to discuss how K. M. Wade can help you grow your business?