On 4 May 2020, Google confirmed a new core algorithm update began rolling out. As per their new naming convention, it's called the May 2020 Core Update. As a business owner you're of course wondering what this latest algorithm update means for you, so here's what you need to know. Read on or listen to the blog post audio.
What is the latest Google algorithm update?
The latest major Google algorithm update is, as of 6 May 2020, the May 2020 Core Update. As core updates go, this is a pretty basic update. It's certainly nothing like Google's BERT update, which began rolling out in October 2019 and was widely hailed as the biggest Google algorithm update in 5 years.
How many times does Google change their algorithm?
Google changes its search algorithm once or twice a day. On average, it updates the algorithm around 500-600 times a year.
However, most of these updates are minor tweaks of the algorithm and Google usually doesn't release any details about them.
Google only makes big or broad changes to the algorithm a few times a year. The bigger changes are called 'core updates' and the Google team usually announces when core updates are rolling out because they're often more noticeable.
What is a broad core algorithm update?
Sometimes Google releases algorithm updates that target specific issues. For instance, Penguin aimed to combat link spam.
Broad core algorithm updates are updates that affect search results more broadly because they alter the main search algorithm. Typically a broad core algorithm update will be an adjustment of the weighting or order of importance of one or more search ranking factors. (There are over 200 ranking factors that Google uses to decide where to rank a given web page in the search results for each search query.)
What does Google's May 2020 Core Update mean for businesses?
You might notice your search rankings go up or down, or you might notice they remain roughly the same. Any change is unlikely to be huge.
If your traffic goes up, congratulations! Keep doing what you're currently doing.
If your traffic stays the same, congratulations! Keep doing what you're currently doing. Or if you want more traffic, you might decide to do some optimisation (SEO) work.
If your traffic goes down, it doesn't necessarily mean you've done anything wrong. It just means other content has been deemed more relevant to current search queries.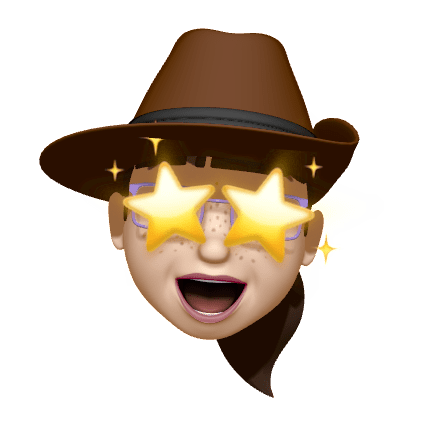 Think of it like a list of the best movies, books or games. A new movie/book/game might be in the top 10 the year it was published. But the next year its ranking will likely drop when something even better is inevitably published. The original product is still awesome, it's just that there's now something shiny and new that people like even more.
What do you need to do to maintain or improve your search visibility and rankings in the wake of the May 2020 Google algorithm update?
If you notice a dip in your search rankings in the wake of this, or any other, Google algorithm update, here's what you should do:
Do an SEO audit.

Do an SEO audit of your site to check for any issues that could be negatively impacting your search rankings and traffic. The sorts of things that are picked up by an SEO audit are not impacted by algorithm updates, but if you're going to do any work to optimise your site for search engines, you're better off building a good foundation so you get the best return on your investment (whether that investment is in time, money or other resources).

Upgrade your top content

Take a look at the top 10-20 pages (including blog posts) on your site and critically assess them in terms of readability, how comprehensively they cover the topic, how engaging they are and how well they're optimised for search engines. Also look at how well optimised the SEO particulars (SEO title, meta description and slug) are for search engines and click-through rates. If you can see anything that could be improved, make those improvements. Maybe there are some new statistics or research you could reference. Maybe there's a new frequently searched question you could answer as a new section. Maybe a lower-priority keyword has become more popular than one of the keywords you used frequently throughout the piece and substituting them could boost your rankings.

Review your content promotion strategy.

Revisit your content promotion strategy. Could you promote your content more heavily or in a different way to boost non-search (organic or paid) traffic?

Create more content.

Consider creating more content. Perhaps now is the time to try some of those new content ideas you've had percolating in the back of your brain. And now's a good time to see whether any of your competitors experienced a surge in traffic after the update. (If they did, analyse their content for lessons you can take on board. A competitor SEO analysis can really help with this.) Maybe you could test some ideas on social media or via your email list to see if they're popular with your audience without investing too much in content. If they're popular, you could then create more detailed content like blog posts, videos, podcasts etc. The goal here is to find some ideas that will provide great value to your target market and which will rank better in the newly modified algorithm. Unfortunately, testing and analysing your competitors are the only ways you'll be able to tell whether something might rank better after the algorithm update.
TLDR: What you need to know in the wake of the May 2020 Google Core Update
The latest core Google algorithm update is the May 2020 Core Update. It's a basic update that might cause your search traffic to go up, down or stay the same, however, any change is not likely to be huge.
If your traffic goes down, the best thing to do is fix any existing SEO issues (as identified in an SEO audit) and then look for ways to improve your existing content and promotion efforts to boost your search rankings and traffic. You might also examine the content of any competitors whose traffic increases to see if you can identify ways to apply similar strategies in your own way. And you could consider creating new content to supplement the traffic you lost.
If you want to stay in the loop about Google algorithm updates, subscribe to the K. M. Wade newsletter.
Get the magical keys to unlocking your business's sales potential!
Our free newsletter shows you how to achieve your business goals …
… even if you're a complete newbie when it comes to marketing or digital marketing
Subscribe to our mailing list by filling in this form and your details will be protected in accordance with our privacy policy.